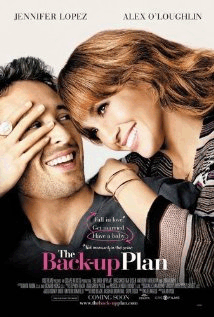 Jennifer Lopez received 2 nominations for Best Romantic Comedy Actress and Best Romantic Comedy for The Back-Up Plan at the Teen Choice Awards.
The film received negative reviews from critics, with most critics panning the script, but praising Lopez's performance. Rotten Tomatoes reported that 19% of critics gave the film positive reviews based on 137 reviews with an average score of 3.6/10. Its consensus states "Jennifer Lopez is as appealing as ever, but The Back-up Plan smothers its star with unrelatable characters and a predictable plot." Another review aggretator, Metacritic, which assigns a weighted average from 0 to 100 on top reviews of mainstream critics, gave the film an average score of 34% based on 32 reviews.
Kirk Honeycutt of The Hollywood Reporter gave the film a positive review saying, "A winning performance by Jennifer Lopez overcomes a formulaic and predictable rom-com that involves a planned pregnancy." The New York Times film critic Manohla Dargis wrote that the film is "not very good" and "bland". Amy Biancolli of the San Francisco Chronicle praised the cast in her review writing "Lopez does a fine job mortifying herself in pursuit of physical humor, shifting her center of gravity in more ways than one. O'Loughlin, in the blander role, acts hurt or shocked or besotted where required, but the supporting players nearly steal the show." Chicago Sun-Times film critic Roger Ebert gave the film 1/4 stars, claiming the film "plays like an unendurable TV commercial about beautiful people with great lifestyles and not a thought in their empty little heads."